BODY TONING
Enhance body shape forever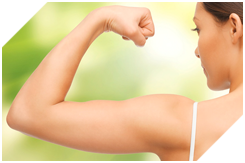 A Body Tone class is a full body conditioning and strengthening workout, improving functional strength, flexibility and co-ordination. It is also excellent for improving vital core strength.
These classes differ from a regular training workout as the emphasis is less on the cardio-vascular system and more on the muscular and skeletal systems.
Strengthening and toning are an essential part of any fitness regime.Get ready for a total body workout including lifts, pulls and pushes, targeting all of the body and in particular, the core, an area which is so often neglected.Its great for burning body fat and losing inches!
Body Tone is suitable for all levels and fantastic for improving your fitness level.Sculpt your total body with this power packed class. Ideal for targeting those problem areas. Let this class enhance your body shape forever.